When we tell clients we practice Interaction Designer they usually don't know what we are talking about. Interaction Design (IxD) is still quite new to the world of Design: it only came about when the screen was designed to hold more than static content. Interaction Design can simply be understood as the Design of the interaction between Users and products. Therefore, there are many benefits to using IxD as we explain here.
Benefits of Interaction Design
The goal of Interaction Design (IxD) is to create products that enables the User to achieve their objectives in the best way possible. IxD is a combination of methods and tools that allow designers to solve real problems which can result in many benefits.

1. Clear Communication
Words and visual representation are crucial components of Interaction Design. In IxD, a single word or visual representation (such as an icon) can carry considerable meaning and clearly communicate to the user the action it is asking them to carry out. Therefore, the benefit of them is that they are simple to understand.
2. The Overlap with User Experience (UX) Design
There's no doubt that the activity created by an Interaction Designer needs to follow some form of UX design process. Their job is to choreograph the interaction. Assuming that each interaction was quick and pleasurable – their job is done. The UX designer, on the other hand, is more concerned with that wait to process the information. Just because IxD is a subset of UX Design it doesn't mean they are the same thing. Not every UX designer is a competent Interaction Designer or vice-versa. It is necessary though for an Interaction Designer to have a good grasp of UX Design. Having a good idea of UX Design allows the Interaction Designer to understand their Users better which in return helps them Design better.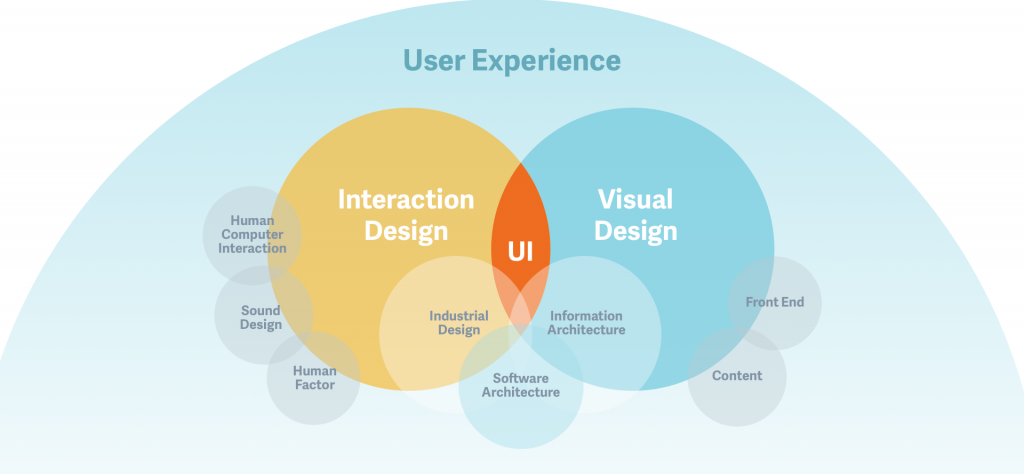 3. Save Money and Time
Like most designers, Interaction Designers prototype and test their ideas. From paper prototypes to high fidelity wireframes, testing the usability and feasibility of a design is hugely beneficial to saving time and money by:
Accurately estimating the time and effort required for the developers to implement the design.
Avoid adding more and more unnecessary features that result in failed deadlines and blown budgets. Instead of relying on inner sense use prototypes to see how real users react to your design.
4. Influence Emotional Responses
Interface aspects such as fonts, colours, imagery and layout can influence Users emotions. Studies have shown that effective Design can influence perceptions of usability. An example of this would be Colour Theory. By distinguishing how warm or cool a colour is we have the power to invoke a strong emotional response in a User. Through researching the traits and expectations of your target audience, you can control the emotional responses of your users you can create a positive impact and prevent design failure through the correct use of interface aspects.
Conclusion
Interaction Designers want to create effortless meaningful interactions between their Users and their Design. They must look beyond the description of patterns and develop their own mode of Design Thinking and establish their place in the design milieu.
At Graphic Mint not only do we know about User Experience Design but also Interaction Design. View our services to see what we can offer.
Do you need help with a Design project? We offer award-winning solutions. Contact us today.